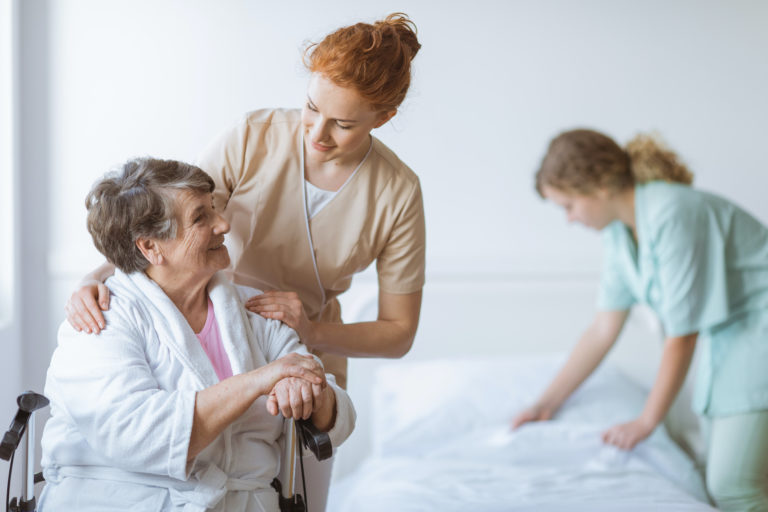 Discover Award-Winning Senior Care at Union Care Center
We're proud to announce that Union Care Center has been recognized in St. Louis Magazine's list of Top Nursing Homes in Missouri for 2020 – 2021. To be eligible for this honor, care providers must be in operation for a minimum of two years and demonstrate excellence in both comfort and care quality.
This prestigious award recognizes the tireless efforts of the care team at Union Care Center, a 60-bed skilled nursing community serving older people in Union, Missouri and the surrounding area. With care capacities designed to address a broad spectrum of chronic and acute conditions, our care team remains committed to improving health outcomes for each resident we serve.
Winners were selected based on a number of well-defined qualitative measures. The most important of these criteria was the federal care ratings granted by the Centers for Medicaid and Medicare Services (CMS) and a confirmed positive community rating from residents. If you'd like to learn more about what this award could mean for you or someone you love, you can find the full list of winners in the February issue of St. Louis Magazine.
About Community Care Centers, Inc.
Community Care Centers, Inc., is a family-owned nursing home company that provides senior living and long-term care services in 24 care centers in both Missouri and Illinois. Each one of our communities operates independently from other locations, providing care and accommodations uniquely tailored to the needs and desires of older adults in their area.
Founded in 1977, Community Care Centers, Inc. began with the mission to provide the best in skilled nursing care and accommodations to seniors in need. Beginning with one small nursing home in Missouri, a strong reputation for quality care outcomes quickly enabled steady growth.
Today, Community Care Centers, Inc. works continuously to diversify and improve care offerings, which now include home health, skilled nursing homes, residential care facilities and special Alzheimer's care units. We put a major focus on accessibility, too – that's why many of our locations accept Medicare and Medicaid alongside private pay options.
Union Care Center is committed to making a positive difference in the lives of our residents and their families through senior living and health care designed to promote wellbeing and happiness. When you need senior care for yourself or a loved one, reach out – we're here to support you.