Lifestyle & Leisure
Life at your pace
Inspired by You
It's our mission to provide you with the best possible comfort and care the minute you walk through our doors, which is why we don't waste any time getting to know you right at move-in:
This is known as your YOUNITE story, and we use this information as a road map in our growing relationship with you – guiding our actions as we work toward getting you everything you need exactly the way you like it.
YOUR BEST LIFE BEGINS
WITH THE BEST EXPERIENCES
When living becomes nice and easy, it becomes easier to live your best life. We're here to ensure you live life to the absolute fullest, so remember those tedious tasks you spent your whole life doing? They're now finally off your shoulders and onto ours.
A little less to worry about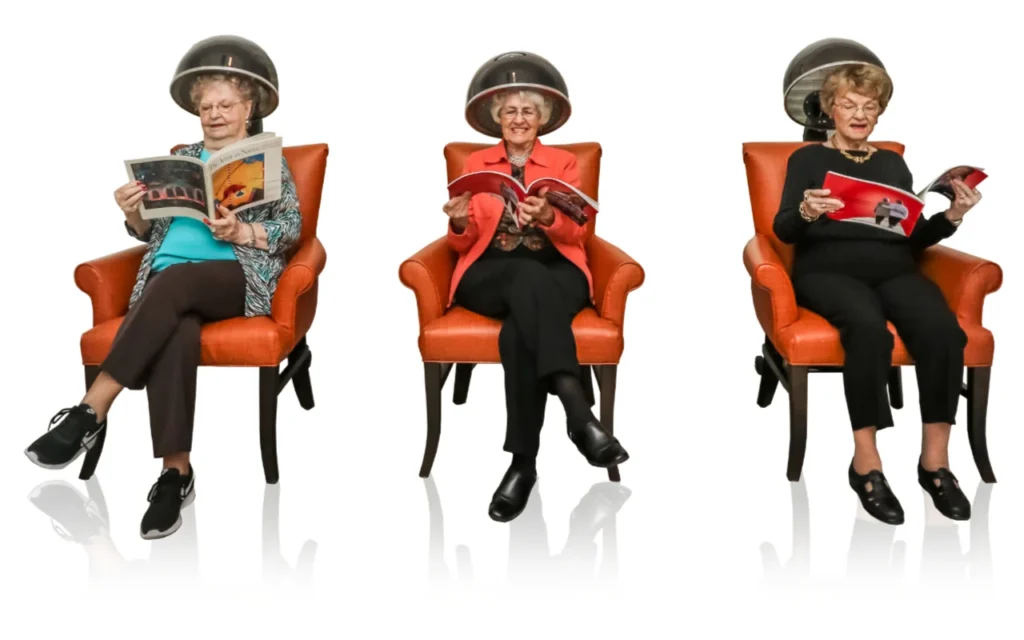 A lot more activities to enjoy!
Spice up your life …

With rich & flavorful meals!

Why do you need to cook every day when it's our pleasure to do it for you?

Our dynamic and delicious dining program – bursting with flavor and seasonal to boot – provides enticing, restaurant-style meals packed with nutrients for seniors to enjoy. All our choices are carefully crafted by talented executive chefs who:
Our impressive dining program promotes not only nutritious meals but casual conversations and lighthearted laughter with friends and neighbors.

You'll be surprised at the memories you'll make while slicing into a tender piece of fried chicken!
Get up & get moving

Our activity programming is specifically designed for purposeful living, while our invigorating wellness programming is designed to promote an active lifestyle. When you combine these two programs together, you get activities that enrich the mind, body and soul, such as: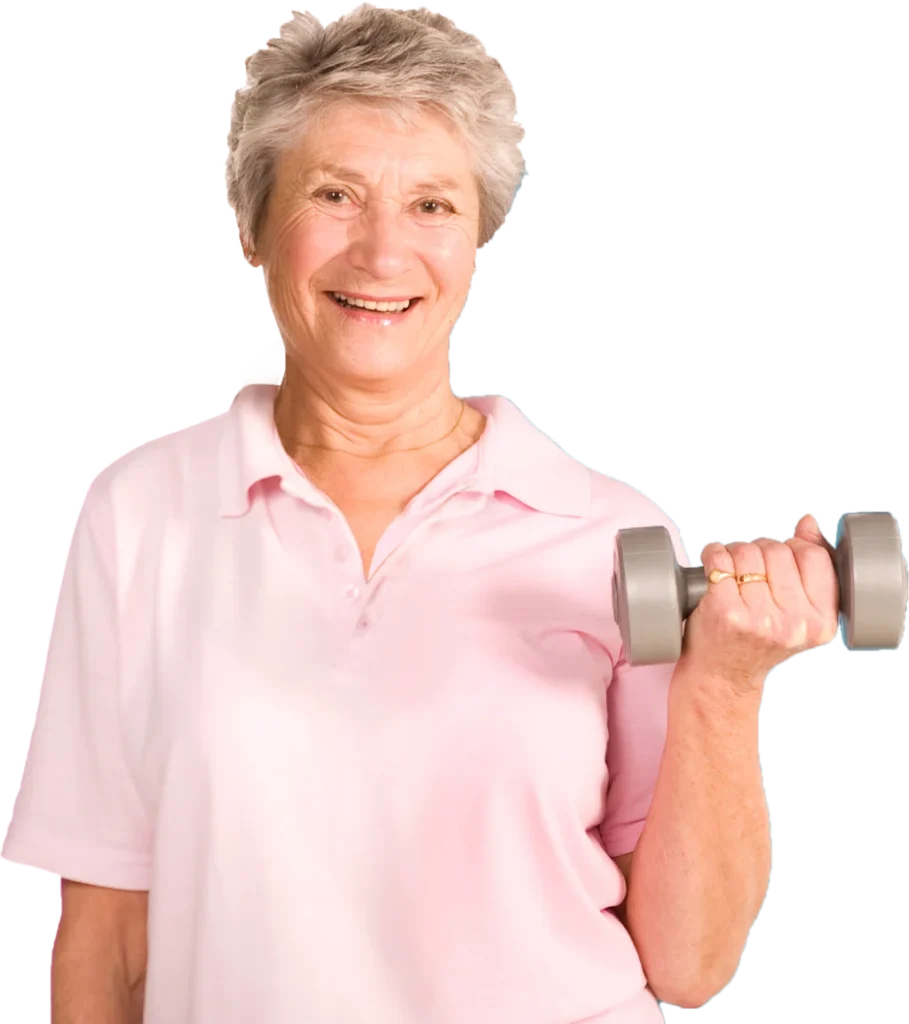 Exercise Classes: Get a workout that suits your level of ability with guidance from our senior exercise experts. Daily fitness activities are a great opportunity to maintain and improve your health.
Landscaped Grounds: Our beautiful, well-maintained courtyard is walkable for residents of all abilities to enjoy fresh air on beautiful days, peaceful strolls and sometimes even a little birdsong.
Education: Sign up for group classes and personal coaching that promote a lifelong healthy lifestyle, including the comprehensive care needed when coping with chronic conditions.
Salon and Spa: Indulge and pamper yourself. Why not? Professional team members are on duty for hair and skin care, manicures, pedicures and more.
Healing Gardens: Professionally landscaped areas offer bloom-filled sanctuaries to rest, renew and be uplifted by the beauty of nature.
Pool and Jacuzzi: The heated pool and Jacuzzi are brimming with health benefits and gentle on the joints while building cardiovascular strength and endurance.
Where friendships Flourish
As people age, their friendships tend to as well. Fortunately, at Tutera, friendships form fast and flourish wildly! The positive atmosphere and community activities we offer make developing friendships easy as pie.

Whether you're enjoying one of our common amenities or exciting daily activities, making friends when you're older doesn't take a lot of effort, and especially not in our community! Each warm encounter between neighbors is enhanced by a homelike environment so that however you choose to spend your time, the possibility of friendship awaits around every corner.
Get in on the good times

Just say yes!

We plan community events and activities all year round to promote healthy living, social connection and new adventures for our seniors!
Mark your calendar!

Peace of mind: Guaranteed

In addition to our upbeat care team and personalized care plans, we offer the following services designed to support your independence and maximize comfort:
Personal Emergency Response System: Designed to promote safety and security, each room in our community is equipped with a reliable alert system that can be triggered for a fast response whenever needed.
Medication Management: We carefully oversee and ensure our residents receive their medications on time and in the proper fashion.
Activities of Daily Living Assistance: When it becomes a challenge to perform certain activities of daily living, our compassionate team members assist residents with tasks such as dressing, bathing and mobility.
Individualized care plans

Our dedicated care includes daily rounds from seasoned health care professionals (similar to a hospital environment) supported by 24-hour nursing care and various therapies.

Using the information obtained from your YOUNITE story, we meet your needs and health goals in a way that's comfortable and best suited to fit your unique lifestyle.
Here when you need us

Whether you are recovering from a hospital stay, your caregiver is going on vacation or you are open to new experiences, we are here for you.

Enjoy a short-term stay in a fully furnished private apartment with access to community meals, programs and more.
High-quality service requires High-quality people
Any skilled nursing community can obtain fancy equipment, but it's people who make the real difference – people and passion. We're proud to have a team of inspiring individuals who truly live their passion and are dedicated to providing a positive and enjoyable experience for you!
Well worth the wait
The act of waiting has never been more rewarding!
Tutera's VIP Reserve Rewards Club is your opportunity to join a select group of future friends and neighbors before you move into your ideal, spacious senior apartment.
Your comfort is our main concern, which is why we offer the opportunity to enroll in our exclusive wait-list program.

Find the perfect apartment, but it's currently unavailable? Enrolling in our waitlist ensures the apartment is yours and more like:
Have we piqued your interest?