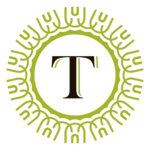 We're inspired by you.
We give it our best today and come back tomorrow determined to serve every resident even better. It's been like this for more than 35 years – since we first formed the idea of helping seniors find the lifestyle and care they deserve.
We get to know new residents at move-in, collecting facts, preferences and stories about each one's life – much like most friendships begin. And then we use that information to create a uniquely relevant experience for each resident, where their needs are met in a style that suits them. It's a philosophy of care we've cultivated for years.
That's how we've become a respected, multistate system of communities delivering healthy living choices and clinical services to thousands of seniors and their families. Even now, the initial vision prevails, and we continue to deliver on it with careful attention to each person's needs, unwavering dedication and genuine hospitality.
So, how can we help you?
Vision
Our vision is to live the YOUNITE philosophy in every decision, every day. YOUNITE is about getting to know our residents and team members on a personal level – using their unique preferences and personalities to guide our actions.
IL
MO
IL
KS
MO
MO
IL
IL
MO
AL
IL
OK
IL
IL
IL
MO
IL
IL
KS
IL
KS
IL
KS
MO
AL
IL
KS
KS
KS
SC
KS
IL
IN
IN
IA
IA
MO
LA
LA
IL
MO
IL
MO
MO
IL
MO
MO
MO
MO
MO
IL
MO
MO
MO
MO
MO
MO
MO
MO
MO
MO
MO
KS
MO
IL
KS
MO
Search by state or level of care.
Find a Tutera community.
Click on the states below to see available locations.
Know your choices.
Focus your senior health care search. With Tutera, you can find the senior living community and health care lifestyle you or your loved one needs.