Bethany Rehabilitation & Health Care Center
IN DEKALB, IL
Whether you need care following an illness, accident or surgery, or longer-term skilled nursing care, our residential environment at Bethany Rehabilitation & Health Care Center offers a warm, friendly setting in DeKalb County, IL.
CALL FOR RATES
RETURN HOME QUICKLY
WITH RESPONSIVE CARE
COORDINATED CARE TO
GUIDE YOUR RECOVERY
When you need a little extra care, we're here for you.
Get back to tip-top shape following surgery, accident or illness with 24-hour skilled nursing care delivered in a supportive environment where a compassionate clinical team of licensed nurses is dedicated to your quick recovery.
Skilled nursing is a type of specialized care for ensuring patients enjoy a quick and comfortable recovery following a hospital discharge for patients who aren't quite ready to depart from acute, hospital-level care.
Soon after entering your skilled nursing community, health care specialists and the community clinical team begin consistently administering and monitoring your recovery through a multidisciplinary care plan, with success shortly following.
We'll have you home before you know it!
Your Best Life Begins Here.
PROMOTING RECOVERY THROUGH PROGRESSIVE SERVICES

Our approach for ensuring patients achieve a speedy and comfortable recovery is multidisciplinary. We utilize personal health goals and consistent patient monitoring with access to specialized services designed to hasten recovery, such as:
24-hour skilled nursing care
Extensive rehabilitation
Psychiatry
Neurology
Nephrology
Gerontology
Physical, occupational and speech therapy
Cardiology
Physiatry
Pulmonology
Wound Care
Certified Vigor Cardia Program
Hospice
Respite Care
Patient stays are enhanced by amenities like restaurant-style dining, exercise groups and daily recreational activities for an overall holistic recovery.
Three chef-prepared meals daily
24-hour security
Emergency response system
Complimentary laundry and housekeeping
Jacuzzi with Aromatherapy
Barber and beauty salon
Social events
Daily recreational activities
Social events
Spiritual services
Live entertainment
Pet therapy
Health education classes
Coffee bar
Wi-fi throughout
QUALITY CARE THAT CAN KEEP UP
Seniors in and around the DeKalb, IL area rely on skilled nursing communities like Bethany Rehabilitation & Health Care Center to support their needs in a warm environment with quality care and stellar rehab services. Enhanced by interesting programs, healthy meals and a variety of engaging activities, we have all the necessary services to ensure you lead an engaging lifestyle that inspires a swift and successful recovery.
Long-Term Care: We offer dedicated care and services for those who want to live independently but can no longer perform everyday tasks themselves.
Rapid Recovery & Rehabilitation: Residents engage in physical, speech and occupational therapies to speed up recovery following surgery, accident or illness.
Move in, Breathe out
Congratulations! You've made the decision to make your golden years glorious with Tutera. Prior to move-in, there are just a few things you need to do, but don't worry, because we're going to make this process easy as:
TOUR SENIOR REHABILITATION
Amenities Galore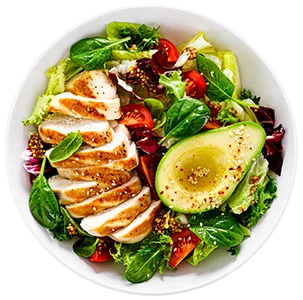 Dining
Marinate in flavorful and nutritious chef-prepared meals via our delicious dining program.
Wellness & Care
Get up and get moving with our invigorating wellness programming designed to help you live an active life.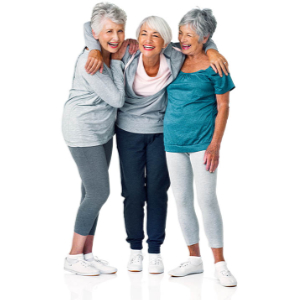 Friendship & Community
Explore our ample amenities and robust activity schedule designed to promote social engagement.
When you had a nine-to-five job, there was never any time to take vacations. But now that you're…
Intergenerational relationships are friendships and familial dynamics that bridge numerous decades, and they hold a…
At the risk of sounding like Dr. Seuss, fun can be had anywhere by anyone:…
Looking for a different location?
Whether you need care following an illness, accident or surgery, or longer-term skilled nursing care, our residential environment at Bethany Rehabilitation & Health Care Center offers a warm, friendly setting in DeKalb County, IL. Your days will be filled with interesting programs, nutritious meals and a variety of activities.
Quality care is delivered in our rehabilitation center via various therapy services that help individuals across DeKalb, IL regain mobility, speech, balance and the skills necessary to lead a productive life. And a multidisciplined care team provides skilled nursing to help ensure you lead a meaningful lifestyle during a chronic or long-term illness.
While our community offers many enriching amenities and exciting activities for residents to enjoy, there are also a lot of nearby local attractions that would make for great outings with family and friends, like:
Life is calling. What do you say?
Give us a call to schedule your tour today!
Show your support by leaving us a review!